CELEBRATE NATIONAL DOG WEEK 2020 
Dog lovers unite! It's a week-long celebration of our favorite furry companions. We celebrated National Dog Day on August 26th, but now, starting September 21st - 27th, we celebrate the joy that our dogs give us for an entire week.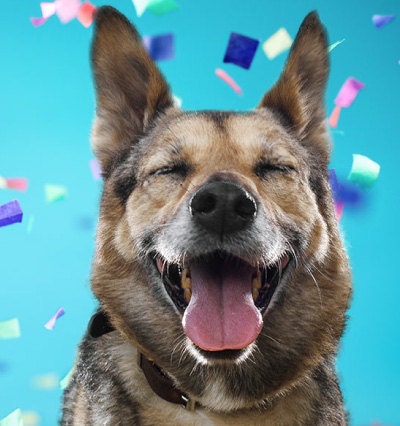 THE HISTORY OF NATIONAL DOG WEEK 
It seems like people are making up these national holidays and weeks, but there is actually a lot of history behind National Dog Week! It all started in 1928 by a World War I veteran named Captain William Judy. Captain Judy dedicated his life to spreading the news about the spiritual bond that connects humans and dogs, creating National Dog Week.  He was the publisher of Dog World magazine and used this podium to speak out about how dogs can help with services and therapy. This type of thinking propelled how we look at dogs since this was a new way of thinking. 
Have A Photoshoot With Your Dog
Commemorate National Dog Week by having a photoshoot with your dog. Take a look at all the best tips for creating Instagram perfect pictures to share with your followers and our special article about how to create a photoshoot for your dog.
Learn More About Caring For Your Dog
We can always rely on our dogs to greet us with a happy tail and a sloppy kiss! But because of this, we can't always tell if there is something wrong. We recommend taking some time during National Dog Week to learn more about your dog. You could learn about: 
• What dogs really need in their diets • How to make sure your pup is getting the right exercise • How to care for senior pups • How to help your dog with separation anxiety • Your dog's body language
CELEBRATE NATIONAL DOG WEEK WITH A DELICIOUS TREAT & MAKE THIER OWN SPACE
According to the American kennel club, in reality dogs, like us, Need their own space and comfortable beds. It relieves emotional anxiety and is said to be beneficial for dogs' sleep health, rules. Is your dog has a bad habits or anxiety? Create a stable place in your dog's own space where your dog can relieve themselves from enough relaxation habits and stress. Like us! 😌🛌🌿