Herringbone is having a moment, guys. The pattern is popping up all over the place. Kitchen backsplashes, hardwood floors, upholstery galore, and Tabletop with Matching bench!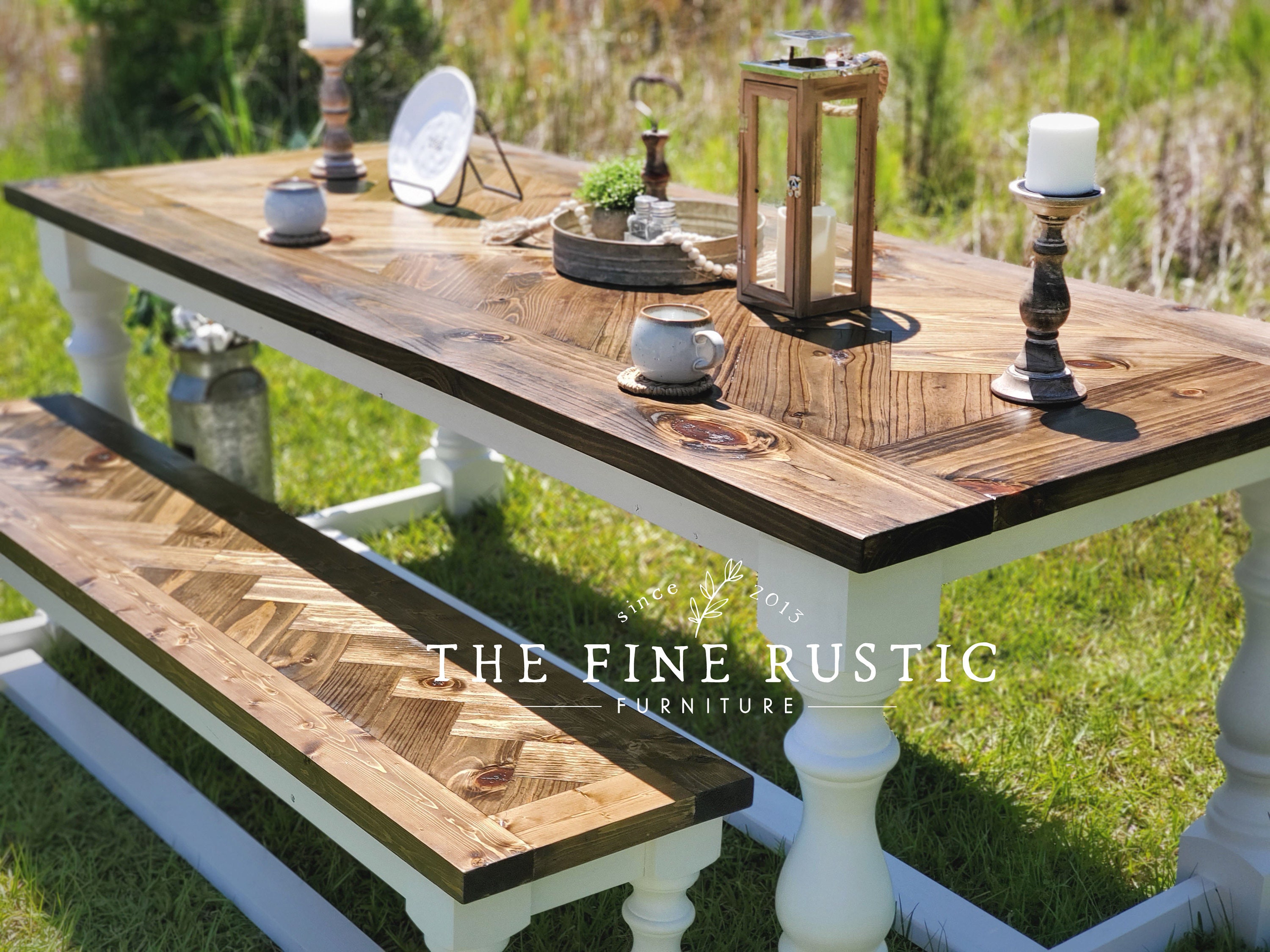 Herringbone is a pattern made up of equal-size, rectangular pieces, arranged in a staggered zig-zag pattern. The distinct characteristic of herringbone is that one rectangle is cut precisely so that the end of one plank or tile meets to the side of the other. This technique creates a beautiful, "broken" zig-zag design that makes for Ultra Elegant.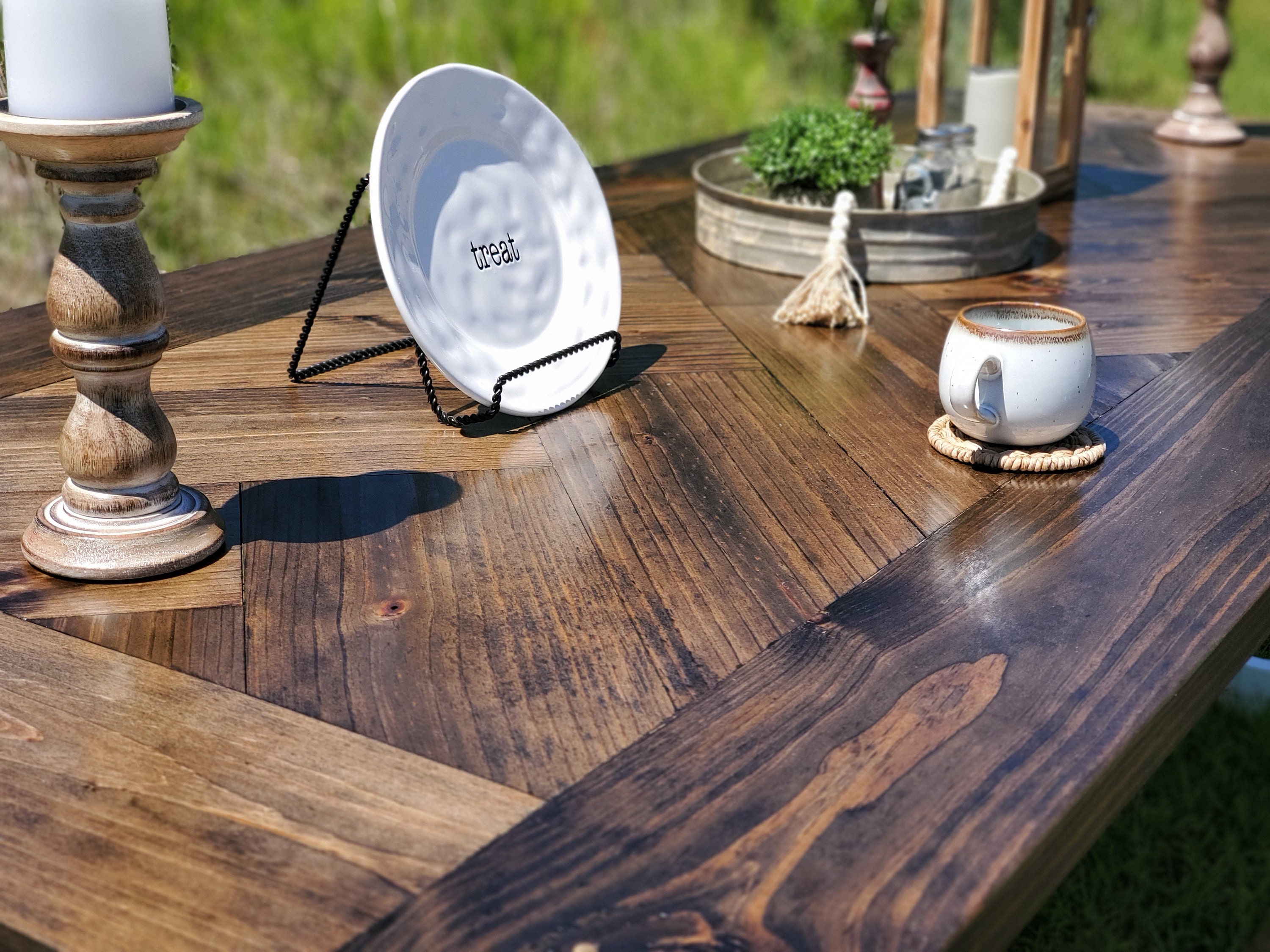 The moment you saw this table, you'd probably want to sit down and drink tea and talk to someone. that's what I felt. We delivered this 7ft herringbone table with matching Bench yesterday to Fernandina Beach, FL. This herringbone style is one of my favorites. My client Breanna is Very happy! we are also happy to make her satisfied and we are very honored. 
🌿The Fine Rustic🌿  
Instagram,Facebook,Pinterest
@Thefinerustic
#Herringbone #Herringbonetable #BuildlikeaGirl #Carpenter #Hgtv #Farmhouse #Homedecor #rusticdecor #Farmhousedecor #Thefinerustic #VictoriaKim #SoutherenHome #SoutherenLiving #CottageLife #FarmLife